Bright, Bold, Beautiful Colors
Seems to me that this season is all about the bright colors, bold liners and beautiful dewy skin. In this post are some fun makeup ideas that are perfect for this spring.
Coming this May, Anastasia Beverly Hills is releasing these super fun and super pigmented Hyper Color Brow and Lash Tints. I am so in love with them. The kit comes with 3 colors and a water proof clear coat to water proof any mascara. You can do anything from a subtle look of the lower lashes to something bold and daring. I will show you a few examples.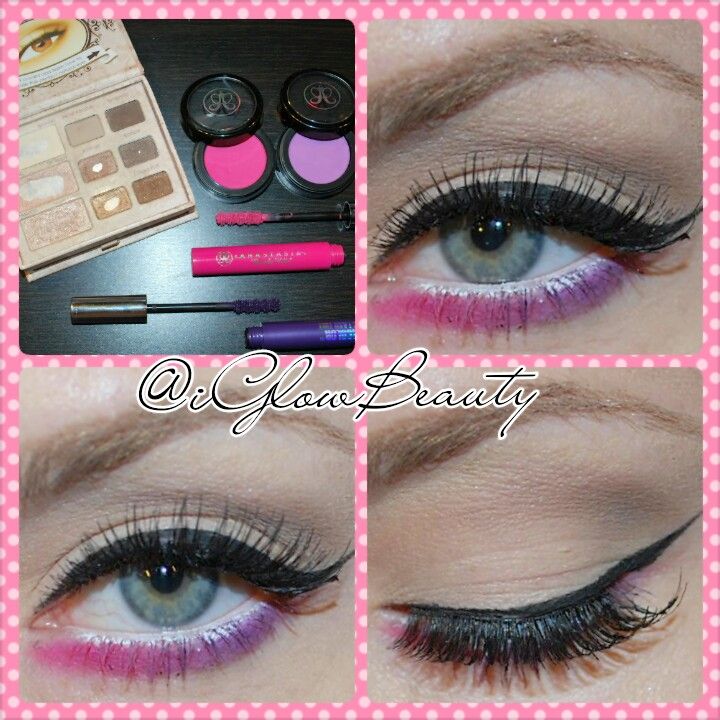 For this look, I kept it very subtle and understated. Using my Too Faced Natural Eye Palette on the lid, Heaven and Velvet Revolver. Then I applied a bold winged liner. I highly recommend NYC liquid liner. its amazing and very inexpensive. Ardel Demi Wispies lashes then you are done with the top. Taking Anastasia Hypercolor in "In The Pink" on the inner lower lash line and "Ultra Violet" on the outer lower lash line and finish with the matching mascaras.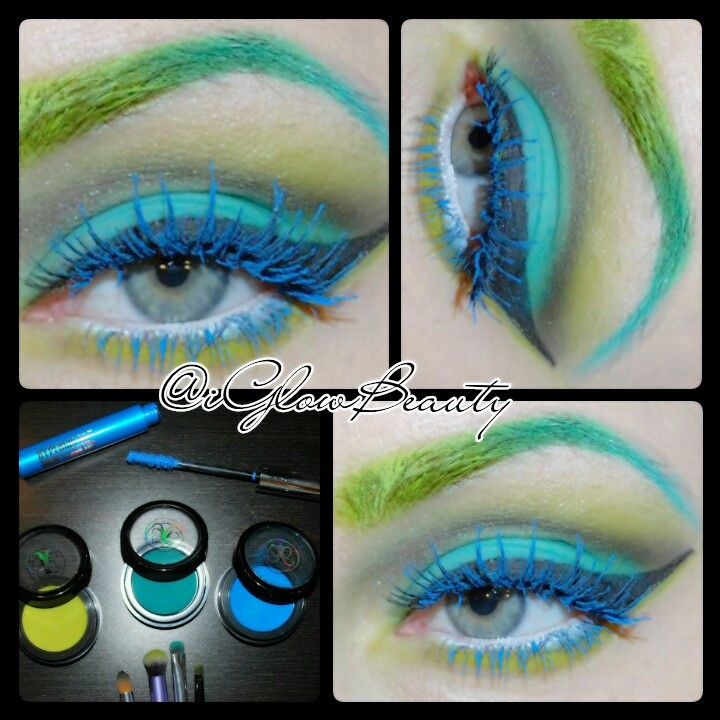 If you are into a bolder look, I used all Anastasia products for this look. I used all three hyper colors pictured in my brows starting from lightest to darkest for the popular ombre effect. With a blending brush I applied Mega Watt Green as a transition color between my crease and brow bone and on my lower lash line. Then with a shadow brush I packed on Teal Tornado to my lid. I used a regular matte black shadow and pencil brush in my crease. Finished the look with my favorite liner, lashes and then loaded on the hypercolor lash tint in Electric Blue.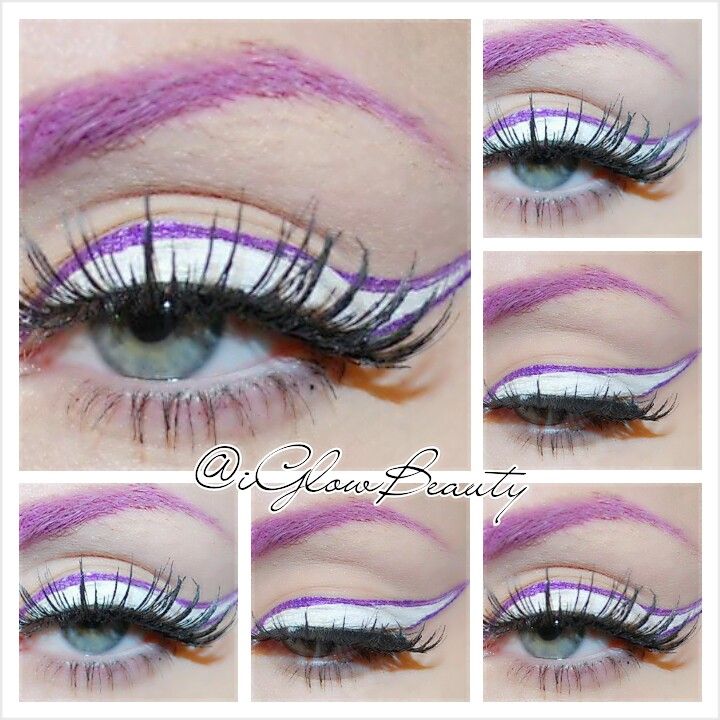 One more thing I am obsessing over right now is White eyeliner. It goes perfectly with all of these bright vivid colors, and looks so neat and unique. There are a few white liners out there, I have used Palladio Liquid Liner in "RockStar" and Inglots gel liner in number 73. I definitely prefer Ingolts gel liner because it is much easier and neater to apply. It has a matte finish and feels so soft and creamy. I highly recommend it.
Well this concludes today's post of my favorite Spring Trends. Have fun and experiment with colors! After all, its only makeup!! Here's one more look I did, inspired by spring flowers. Just for fun...
Glow on, Beauties!
xox