Hi Loves!

Recently I received a package from Whitening Lightning to try out their Dial-a-smile and share the results with my subscribers.
I have pretty sensitive teeth so I was questioning whether or not this would be better or worse than any other brand like white strips or going and having your teeth whitened by a professional.
Anyways, the package comes with a cardboard dial with different shades to determine your starting and finished color. It also comes with a syringe of the gel, a dispensing cup, vitamin E cotton swabs for your gums and lips, teeth wipes, an applicator brush for the gel, and the LED light. There is enough for 3 treatments.
It's very easy to use. I love that the light can just be placed in your mouth and can be used hands free. It comes with easy to follow directions. All you need to do is wipe your teeth with the wipes, rub the vitamin e swabs on your gums and teeth, apply a generous coat of the gel on your teeth and put the light in for 20 minutes then brush off the gel when you're done. Easy Peasy.
Now for my results. Before I started I was a 7, after my first treatment I went to a 4. That's 3 shades in 20 minutes. The next day I used it again. I went to a shade 2. I tried one last time to try and get them to a 1, but it stayed at a shade 2. Still pretty impressive.
This kit retails for $399 and it is totally worth it at that. But Whitening Lightning is being kind enough to offer this kit to my subscribers for only $69. So you're saving $330. It's pretty incredible. They must be doing something right if they can offer this price to so many of you. If you purchase make sure to use my coupon code "iglowkit" at checkout.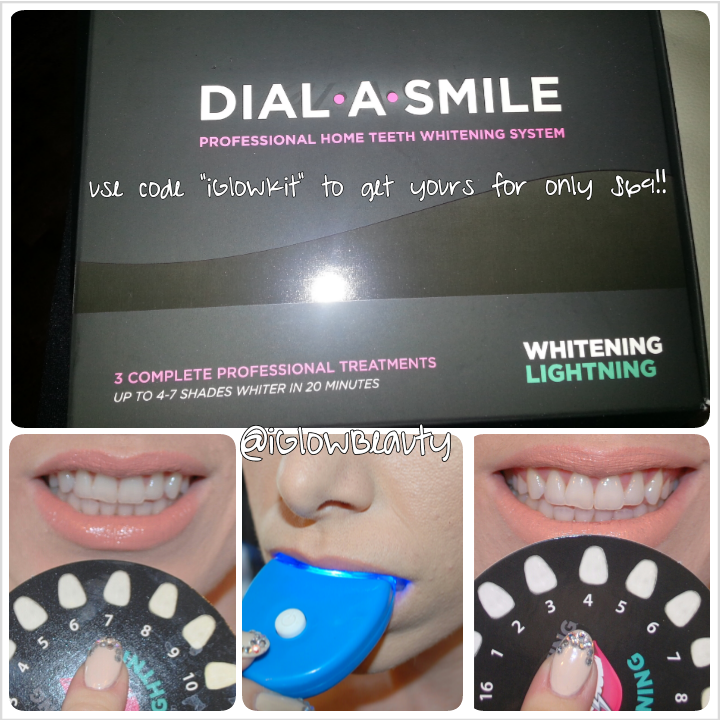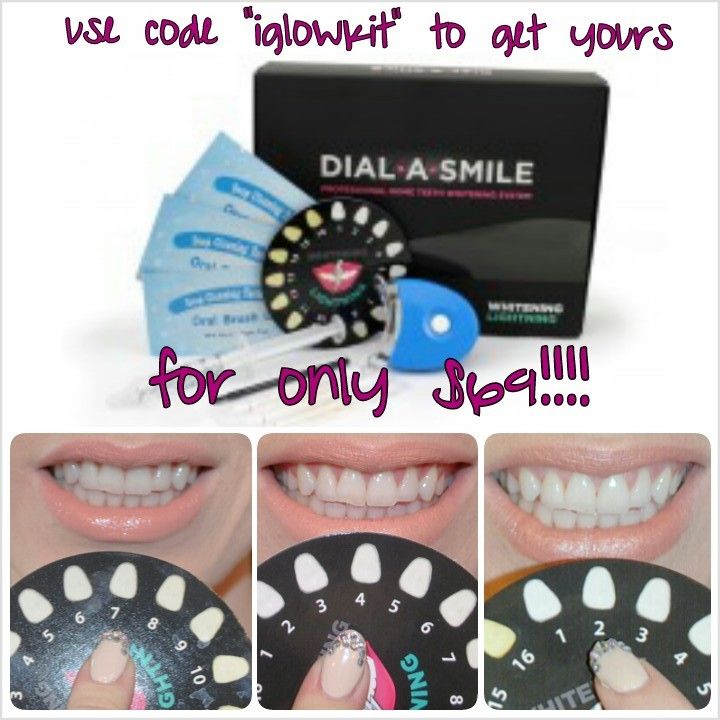 I highly recommend this product for my beautiful subbies so go get yours now and tell me how you like it and share your results with me.
Glow on and get glowing teeth too!! ;)